Yes, on Friday I took on not only the wild, in the form of mountains, sun, ghost towns, and traffic, but also the machine, namely my bike, in a battle of wills that any normal person would have told me could only culminate in victory for the wild and the machine and defeat for me. Luckily I didn't ask anyone for advice before I started.
My original plan was to bike from the East Bay to the top of the Napa Valley, with approximately 50 miles of level-ish riding followed by a 10-mile uphill climb to the finish. Lance himself traveled these roads in the not-too-distant past, and I imagined it could be a perfect first ride of the spring. Mostly, it was.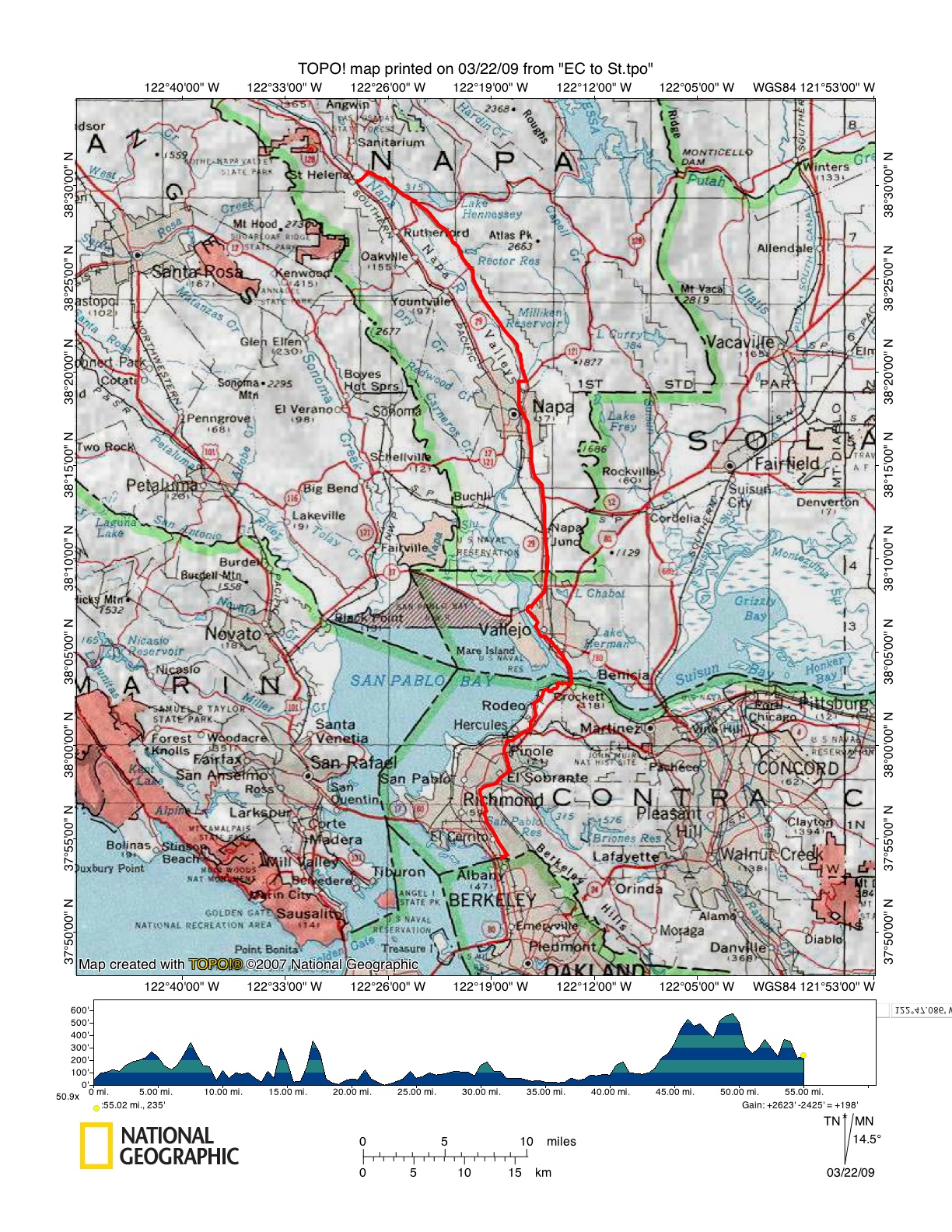 (click image to see full size)
What I didn't realize, but quickly found out, is that the ride's minor rolling hills amounted to just over 2,600 feet of climbing before I got to the base of the climb. So at 55 miles in, my lunch stop became the end of the ride for me, as my legs were telling me they might never help me walk again if I asked them to do any more work that day. For the last 15 miles, I did nothing except visualize eating at the world's best sandwich shop for lunch, but before that I managed to take a few pictures of the nice, level ride.