I didn't know what to expect from this city, especially after seeing this welcome sign while waiting for our baggage:

Welcome to Munich!
With safety it's a pleasure
Hmmm. I guess that's good. I like safety. But anyway, for a city that is nearly 1,000 years old, and named after monks (was every european city founded by them???), I should not have been surprised to learn that Munich was the center of the counter-reformation. However, since I don't know my history very well, I was. This was confirmed by the "heartfelt welcome" I received from the holy father a little later in the trip.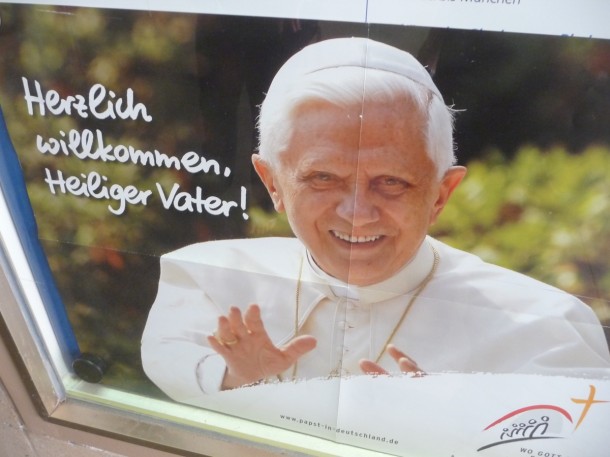 But I'm getting ahead of myself. Our first act in Munich, if I remember correctly (which is doubtful given the mind-numbing jet lag that is required to traverse 133 degrees of longitude), was to find a cafe in our neighborhood. We eventually succeeded in getting some coffee and mozzarella and tomato sandwiches from a streetcorner deli, but not before going through the awkwardness of sitting down at an outdoor cafe, failing to grasp the german menu, and having to get up and leave after 10 minutes when the waitress came by and failed to grasp our failure to grasp the menu. Clearly we should have done a little more german language preparation before going on this trip. Luckily, we are possessed with unflagging American optimism, so we elected not to catch the next flight west and instead pushed on to explore the city.
What a city it is! Most of the inner city is pedestrian-only, or at least pedestrian friendly, and the (clean, quiet, frequent) subway (U-bahn) is like nothing I've seen elsewhere. The seats look like they came from Ikea (in a good way), and since they use the honor system for tickets, there are no annoying fare gates to pass through. But the most striking thing is the sound – these trains are almost silent, even through curves and underground. For a system that opened in 1971 (one year before BART), it really puts BART to shame in terms of both comfort and efficiency.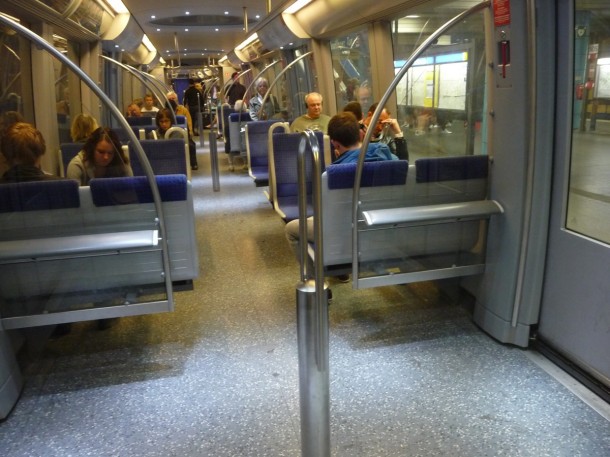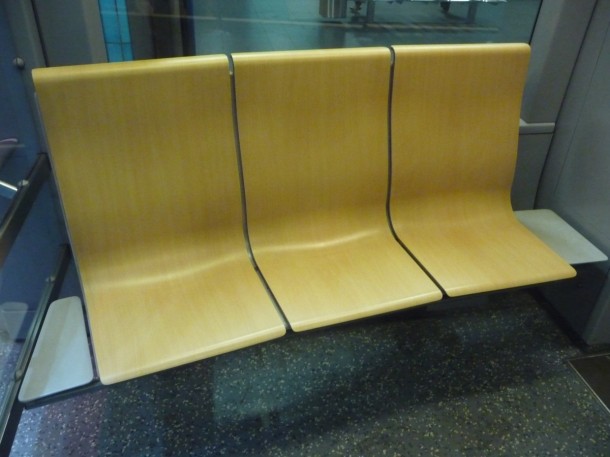 But enough about trains. Munich, being the capital city of Bavaria, is the home of Bavarian Motor Works, so of course we paid a visit to the newly-opened BMW Welt on the morning of our second day there. This turned out to be the right time to visit, because in addition to having a fantastic showroom of BMW's of all shapes and sizes, you can rent almost any BMW currently in production for, well, a tiny fraction of the cost of owning one, and since we were there in the morning, we could pick one up for the entire day. So we did.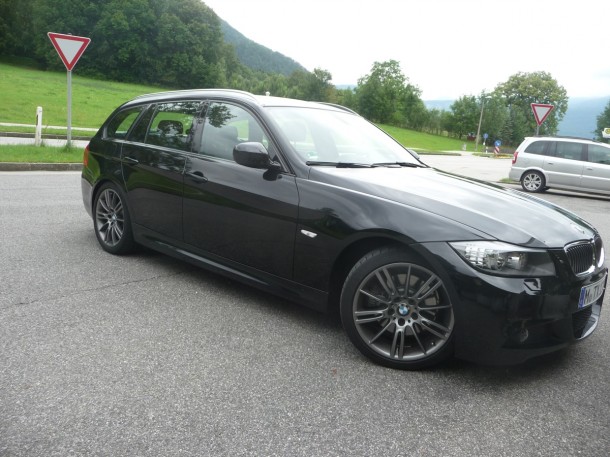 Since we hadn't made any prior reservations, all of the super sporty cars were unavailable…but nonetheless, our 330d wagon did not fail to impress. With more punch and better handling than any car I've driven before, this car knows how to be smooth, and it feels rock solid even cruising the autobahn somewhere north of 90 mph. After an entire afternoon of driving, we averaged around 42 mpg, and this is with a 3.0 liter and 240 horsepower! We took it about 110 miles outside Munich to Königssee, a popular lake situated in the Alps just outside Salzburg.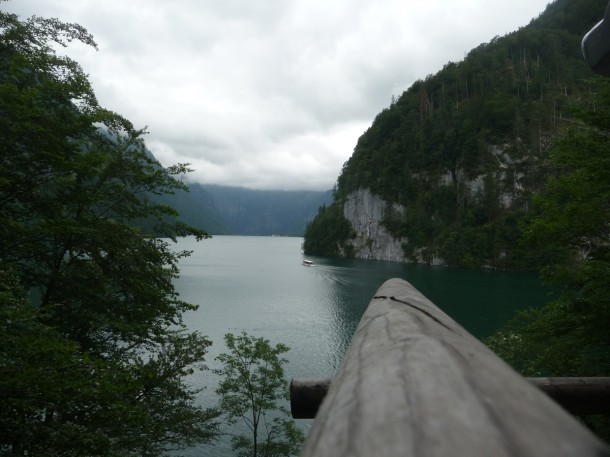 On the way we had the opportunity for our first truly Bavarian meal…käsespätzle.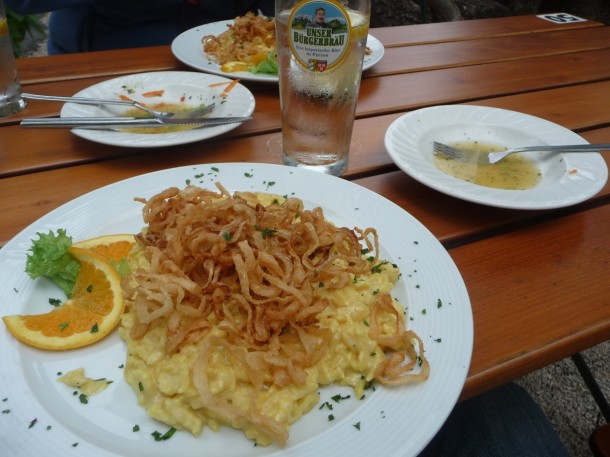 Literally, this translates as "cheese sparrows", but it actually is egg noodles with cheese. I know it doesn't look like that much food on the plate, but I couldn't even finish more than half of it, which says something about what strong constitutions the Bavarians must possess. I'm not sure exactly what it says, but it definitely says something.
I'm having a hard time summarizing my experience of the architecture of Munich, so I'll just post a photo and let you draw your own conclusions. This view is from the top of St. Stephan's cathedral (the 1st of many such named churches we visited on this trip).
The last place we visited before leaving Munich was the Viktualienmarkt, an open-air produce market that has been in existence since the early 1800's. Clearly that has been costly, as a nice bunch of asparagus will set you back a cool €10.95 (~$16).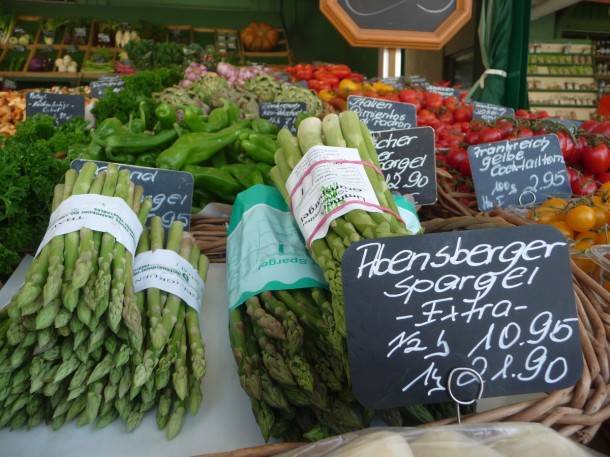 Which brings me to my last point: if you're visiting Europe, make sure you bring lots of money. You will need it!